If your looking for a heater this winter season, we are here to help you decide which models and sizes that fits to your requirements that is safe and affordable. Don't have to worry about fires as zero exposed coils. It is designed to heat the environment without thinking anything. Be comfortable and relaxing that will enjoy you even your families, visitors or guests. It has a caster wheels for easy moving.
Patio heaters are great for winter days and nights, outdoor patio heaters are the best and most efficient ways to warm up even outside party. It is very simple and easy for installation. With heavy duty materials and sensor that can be detect when it goes to fall down. Great designs, built with high quality and durability.  Safety features of propane patio include an oxygen depletion sensor and auto shut off tilt valve.
We have a wide range of products that you can choose that depends to your needs. We are dealing for rental in UAE most specially in Dubai, RAK, Abu Dhabi, Al Ain, and any other places inside the UAE and purchasing all over the Middle East.
Mushroom Heaters
The Mushroom Patio Heater is the perfect outdoor accessory for your garden, patio or rooftop garden. Boasting an enormous heat output of 46,000 BTUs, this heater provides you with ample warmth on even the coldest nights. Its weatherproof design ensures that it will withstand inclement weather, so you can use it throughout the winter months. With a high quality powder coated finish and beautiful design, it will look great in any setting.
Stainless Steel        Golden Color         London Patio      Black Color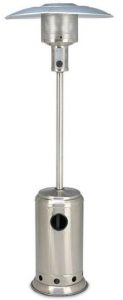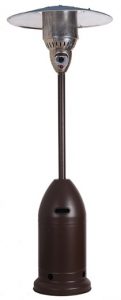 Pyramid Heaters
Stainless Steel             Golden Color           Black Color


Electric Heaters
Electric patio heaters provide the perfect solution for keeping warm on your patio, balcony or veranda. Electric patio heaters are an ideal way to keep you warm while entertaining at home or enjoying time outside with family and friends as they safely and effectively warm your outdoor space!
Infrared patio heaters are an exceptional, versatile and efficient alternative to gas patio heaters. You can choose from three different heating modes: ramp, oscillating or fixed spot. The heater's electronic diffuser allows you to enjoy your favorite beverage to its fullest while still keeping you warm on cool days and nights.
Floor standing infrared heater
The Infrared patio heater is great for backyards, balconies and terraces. It comes with a stand so you can place it on the ground or mount it on a wall.
It's simple to install and use – simply plug it in, adjust the height of the heat output and enjoy your surroundings!